SURVIVAL AND PREPAREDNESS
The nation's best hand-picked survival and outdoor gear, picked by experts, delivered monthly.
Helping you turn difficult circumstances into inconveniences.
Products are secured months in advance so members don't have to be worried about product scarcity at big box retailers or proximity to crowds!
Name Brand gear. No cheap knockoffs!
Up to 30% more value than what you pay for.
Gear Hand-Picked by Veterans & Survival Experts.
US Based and Owned.
SUBSCRIBE.
Multiple options available to suit your needs and budget. Money back guarantee on all boxes.
ARRIVE.
Your box of premium Survival & EDC gear is packed and shipped. Excited yet?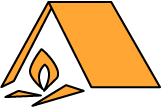 SURVIVE.
Rest easy knowing you're prepared for anything life throws at you.
Choose Your Level
Father's Day Delivery Guaranteed!
PICKED BY EXPERTS. SATISFACTION GUARANTEED.
Our sourcing experts are also experts in the field, and use their vast knowledge to pick useful and interesting products that give our customers the edge they need to achieve self-sustainability and be prepared for any situation. Our boxes will surprise and delight survivalists and outdoor lovers of all types and skill levels. Not thrilled with what you receive? We stand behind a 100% Money Back Guarantee

Benjamin W.
I got my steel to reel box a few days ago and I'm blown away. I was a little bit weary about signing up for one of these subscription boxes, but steel to reel seems like the "reel" deal. Will be putting all of this stuff to good use this fall, and a few things are going into a bugout bag.


Jessica A.
I bought this box after trying a couple other subscription boxes that my husband wasnt too thrilled about, he loves this one. Tons of neat and practical things that he was very excited to use. We'll be keeping this one for sure!


Rick H.
I received my first Survivor Pro box last week. It took a little longer than I liked to get here. After I opened the box I realized the wait was well worth it. When I signed up I was very skeptical that the ads match the box. After receiving this box I am convinced. I hope next month's is as good as this month's.


Tyler M.
I've been meaning to review this for some time. I've been getting steel to reel club boxes for 4 months now and am pleasantly surprised by the fact that I actually WANT to keep getting them. My first box was great but I was skeptical about how consistent it might be. Four months later and I'm still very impressed by what I'm getting.


Edward B.
This is great box! Highly recommend to anyone who loves the outdoors! Quality products from trusted brands. Can't wait to see what will be in the next one.


Mark S.
I'll start this off by saying that this is the best sub box I've ever bought. So much so that I upgraded to the Survivor Elite box after being so impressed with the Adventurer box. The value definitely did scale with the higher tier box, which is freaken amazing. The last box I received had well over $500 of really great outdoors products in it.


Kenneth C.
We liked it so much that I ordered another subscription for myself. I purchased an outdoorsman plus box for my dad and as we were going through everything we were really impressed with the sheer value of this subscription. We paid $60 for this box, but the contents are clearly worth more, not to mention that everything is actually pretty practical.


Jason A.
I have been very skeptical about subscription boxes. When I saw Outdoor Life was sponsoring one it immediately peaked my interest. After some debate I decided to go all in and bought the Elite Explorer. When my first box arrived I was totally dumbfounded at how many items were in the box, 14 items with the value being far above what I paid.


Isaac M.
Shipping was pretty fast and really enjoyed the contents of the box. I find myself eager to get my next box and plan my next outting around the items I get. good work guys!


Thomas A.
Big thumbs up to the customer service team here! I ordered the wrong box at first but they helped me out and got me the box I wanted. It was a gift for my son and it was VERY well received. Hes become a pretty avid hiker and fisherman these days, and tells me that his Adventurer box always suprises him with how thought out the gear is. It's pretty much tailor made for him.


Marianne M.
I love seeing him so excited when his steel to reel box of goodies comes in every month!


Kyle L.
I bought this as a gift for my father and he couldn't be happier! I received the box yesterday and gave it to him last night - he went through all the items in the box with a big smile on his face. He loves the outdoors and was genuinely impressed with the gear in the box, and is already planning on using it on his next camping trip. Looking forward to next month!

Why This Box?
Our goal is to introduce you to new and useful Survival products. We want you to have everything you need to be better equipped to be fully prepared for any situation, both survival and outdoor. We also offer a 100% money back guarantee, and of course you may cancel any time (no commitment whatsoever).
When Will I Get My Stuff?
Boxes ordered between the 1st and the 14th of the month will ship the same month.
Boxes ordered between the 14th and the last day of the month will ship before the 10th of the following month.
Each future box will be shipped by the 10th of the following month.
What is in Each Box
Each month you will receive new and different items. Boxes can include a variety of gear related to survival, fishing, hunting, camping, as well as general outdoor supplies. You will also learn about the companies and the products featured in each box.
Is there a commitment to this?
Absolutely not. You can cancel any time with the click of a mouse. When you make your purchase you also get a login that lets you manage your subscription yourself. This includes cancelling or even skipping a month!
Who Do I Contact with Questions or Concerns?
What Are the Different Box Levels?
We want to make sure you choose the box that is right for you. That's why we created this guide to help you select your best experience.
Survivor – Our classic, base level box. Each month you will receive 3 to 5 items that we carefully hand select for our members. You will learn about each amazing companies every single month. Value up to $60.00
Survivor Plus – This is an upgrade from the Survivor box that we created for people who liked what they were receiving from the Survivor box, but wanted a few more items and more variety. Each month we send you 4-7 hand selected items, which can include exclusive items just for our members. Value up to $90.00
Survivor Pro – This is our most premium monthly experience. At this level, we are able to get amazing deals for our members and deliver maximum value per crate. Each month we send you 6-12 items including 1-2 higher end items, which can include Adventurer level exclusives and custom items. Value up to $180.00
Survivor Elite – This is our top of the line offering. It is only shipped out once per quarter (don't worry, you'll receive your first box shortly after ordering and then every 3 months after that). Due to the longer shipping timeline and higher value, we are able to really dig for the coolest items for our members. Each quarter we send you 8-15+ items, including 2-3 higher end items which can include exclusive and custom items not available anywhere else. Value up to $550.00
When will my subscription renew?
Boxes ordered between the 1st and the 12th of the month will rebill/renew on the 25th.
Boxes ordered after the 12th till the end of the month will rebill on the 15th of each month.
Each following month the subscription will rebill/renew on the 15th of each month. Multi-month subscriptions will renew on the 15th of the last month of the membership.
What is the refund policy?
Steel to Reel offers a 100% Money Back Gaurantee on all boxes. We're so confident that you're going to love your box that we're willing to let you return it for a refund, no questions asked. As long as your items are in it's original packaging, just reach out to our customer support team at [email protected]